Download Skyrim Special Edition Multihack
If anybody wants to express their gratitude, they can buy me a coffee. Click on the button below!
|
Buy me a coffee
Skyrim Special Edition Multihack
---
Use in windowmode or borderless. Its an Internal with external overlay.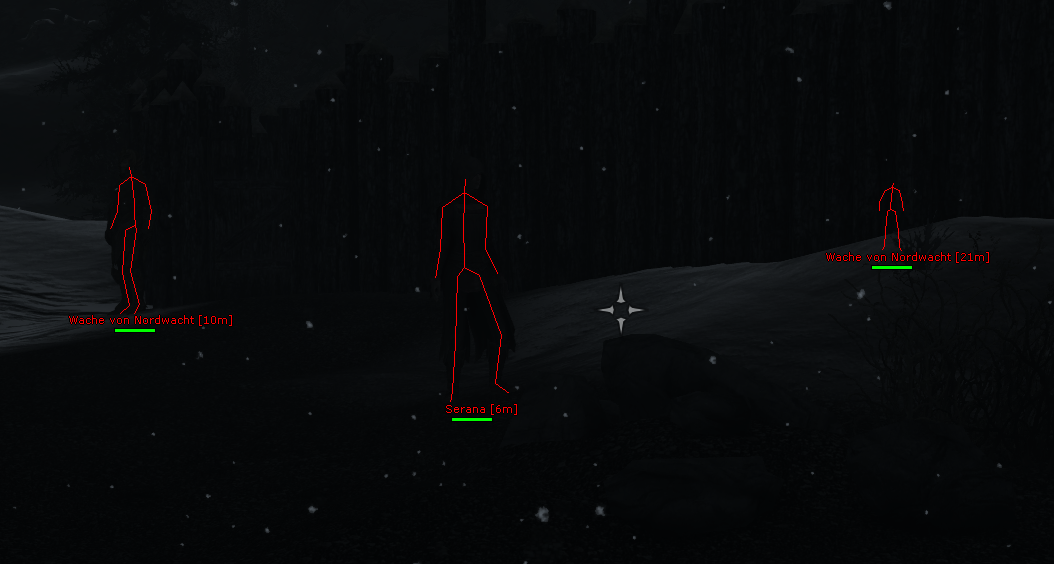 Feature List:
Character Editor
Edit Character Mainstats (Health, Stamina & Magicka)
Edit Character Skills (20+ Skills)
No shout cooldown
Infinite Dragonsouls (you need to have at least one)
Infinite Perkpoints (you need to have at least one)
No weight limit
Godmode
One Hit Kill
Visuals
Name
Distance
Healthbar
Trace Line
Humanoid Skeleton
Teleports
NoClip
Teleport to Mapmarker with NUMPAD '1'
MISC
Banish MAGIC from the Game (this will disable ALL magic spells including Dragon-Breath)
Item duping
Calm Enemies
Freeze Enemies
Indestructible Lockpicks
Controls:[Insert] = Show/Hide the menu

In "NoClip-Mode": Fly with Arrow-Keys, gain Height with SPACE
Bugs:
Using any kind of Visuals while in 'NoClip' will crash the game after some time. Just toggle visuals off before you fly around. Or fly only short distances with it enabled.
If you teleport to a Mapmarker while inside a city like markarth…you end up in nowhere since you load a different "map" when you entered the city. The "Open Citys" mod might fix this. Same with NoClip. You cant just fly out of these cities, you need to leave them the normal way before you can explore the world.
Editing Skills/Stats while having additional vampire/werewolf skills will cause problems right now.
How to use:
You need to Inject the DLL with an DLL Injector of your choice.
Download Skyrim Special Edition Multihack

Buy Me A Coffee, Click on the Button below to Donate and help use towards Hosting Files so you can get Free Content 4ever, Thank you.