Play PubG Mobile on PC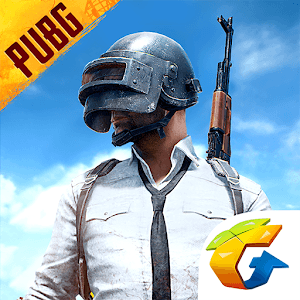 Tencent Games
Action
It's You Versus the World With PubG Mobile
One of the most anticipated mobile games of all time is ready for you take on today. Play PubG Mobile to battle it out for your survival against 99 other deadly players.
Air drop into a desolate area packed with abandoned buildings and that's about it. Everything you need to survive will have to be found while scavanging through this desolate wasteland. As time ticks away, your area of safety will slowly drop away until there's nothing left but you and the enemy. Team up with friends or g it solo with a variety of game modes to choose from. Enjoy console quality graphics with the Unreal 4 gaming engine and immersive 3D sound effects.
This isn't just a game. This is Battle Royale.
How to Play and Stream
How to Play PubG Mobile on PC
1 Install BlueStacks and run the installer
2 Complete one-time setup
3 PubG Mobile Go to the search bar at the top-right corner and search for PubG Mobile
4 Click the icon then click install on the Google Play screen.
5 Once installation completes, click the PubG Mobile icon in the My Apps tab
6 You're all done! Enjoy playing PubG Mobile on your PC.
PubG Mobile is all about survival of the fittest. The only way you will make it out alive is by giving it all you've got and never quitting. When you change the game with the free BlueStacks player, you can unlok a world of benfits that will not only help you live longer, but give you a chance to enjoy your mobile games in a whole way. The BlueStacks app for PC and Mac plays ANY Android-powered game or app right on your computer. No more fumbling around for extra cables or your mobile device. Save time and space by installing large games and apps directly onto your computer with BlueStacks.
Download BlueStacks
Download PubG Mobile on PC with BlueStacks